Alfred Service: Your Affordable Personal Butler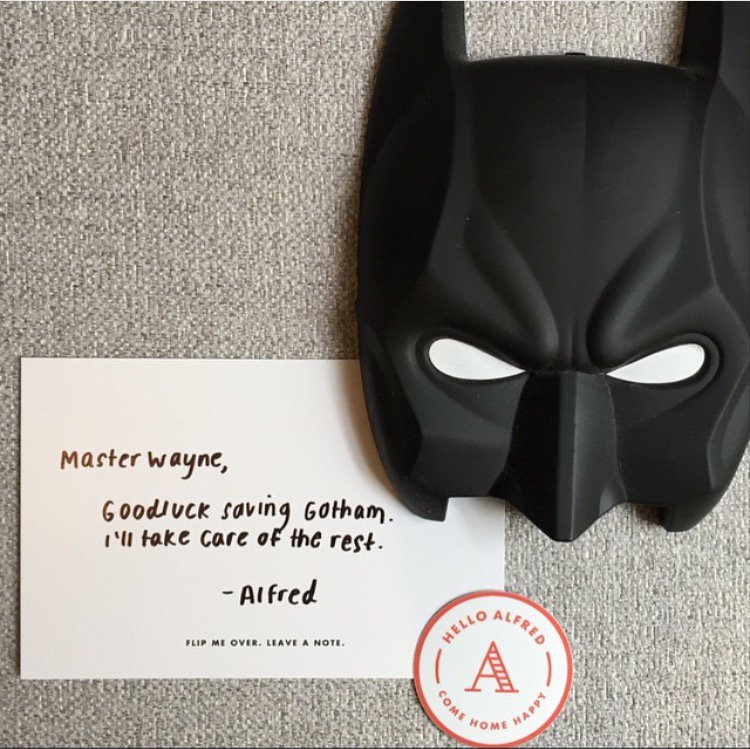 Hate spending your free time dropping off dry cleaning, going grocery shopping, tiding the apartment or making reservations? Then say, Hello Alfred. The Alfred service pairs busy people with Home Managers to make your to do list done by the time you get home from work. After an initial meeting, "your Alfred" can begin tackling chores. And since your Alfred will be the same person every visit, he/she will begin to understand your preferences. With three levels of Hello Alfred services, find the perfect option for your needs and budget.
"Having a little extra help in your life should be an affordable luxury for everyone who wants it. Extra help equals extra time, and extra time means the freedom to live your life doing exactly what you want to do." – Hello Alfred Service Founders
Alfred Tidy-Up
Alfred Tidy-Up is a minimal, weekly cleaning service. The weekly visit can help homes stay fresh, but without the errand services Alfred Tidy-Up is no more than a quick cleaning service.
Services: make your bed, take out your trash, wipe down kitchen surfaces, clean dishes and straighten up.
Frequency: one weekly visit
Cost: $15/week
Alfred Basics
Alfred Basics will meet most people's needs. After all, it includes the tidy service in addition to errand necessities. With just one weekly visit, this Alfred service can be exactly what you need to stay on track of your chores without costing too much money.
Services: perform every tidy up service and run errands like grocery & household shopping, laundry & dry cleaning, pharmacy pickup, scheduling a house cleaner, mail & packages, returns, coordinating home repairs, and more.
Frequency: one weekly visit
Cost: $22/week plus the cost of errands
Alfred Service
Alfred Service distinguished characteristic is that it includes two visits per week. This may only be necessary for busy families that need regular cleaning and have growing to-do lists. With Alfred Service, any items picked up (laundry, dry cleaning, etc.) will be returned same week. But if you don't need your refrigerator or laundry done multiple times a week, it's unlikely you'll need this premium option. Better to start with the basic and upgrade later.
Services: execute tidy up and basic services
Frequency: two weekly visits
Cost: $42/week plus the cost of errands
Tasks for Alfred can be communicated through the app, which requires the to do list sent by 3 p.m. the day before Alfred's visit. While contacting your Alfred is easy through the app, members also leave hand written notes with special requests and instructions. And while the website does not list every errand, Alfred can be customized. For example, Alfred can replant a pot or pick up cupcakes for a birthday party. However, keep in mind that Alfred uses its own list of vendors for typical errands. Therefore, to use your own shops there may be an additional fee. By now, you'll be wondering how their vendor may affect your budget. But in order to keep track of Alfred service expenses, bills include the weekly service fee along with receipts to ensure accurate tracking. Nevertheless, you may still feel hesitant about handing off these responsibilities.
There's a certain comfort level needed to use Alfred.
You're giving your keys and credit card information to a stranger, although the employee is screened by the company. Meanwhile, other people may feel awkward about the idea of "butler." However, a Fast Company article revealed that employees get $18 an hour, and as much as $25. So unless you're someone who's uneasy about the idea of another person in your home and with your information, maybe Alfred will just add more stress. But that's exactly what Alfred hopes to alleviate. So if you can accept this service and realize that Alfred can improve your life – Hello Alfred may be worth trying.