Did you know you will spend almost 23 years in bed? That's a third of your life spent dreaming and occasionally mumbling while tossing around in bed. Since you're going to spend a lot of your time in bed, it makes sense making sure you are comfortable, right?
Quality sleep goes a long way in making you productive, happier, and healthy. If you don't sleep well, you become a grouch, experience headaches, low attention spans. Lack of quality sleep is the main architecture of many bad days.
One way to ensure you get that much-needed beauty sleep after a hard day's work is getting the best beddings. Worn out beddings can cause a restless night. Uncomfortable sheets make it more difficult for you to fall asleep. Just about any bedding, you can think about plays a part in the quality of sleep you get. Looking for bargains to stretch that dollar when buying beddings is a sure way to end up with sheets, pillows, and duvets made specifically to take you down Nightmare Street. When shopping for bedding, you should splurge.
So let's take a look at some of the best luxury bedding brands that will help you sleep better.
Sferra is a stalwart in the luxury bedding industry. The Italian bedding maker uses the highest thread quality on all of its products. By the way, the quality of the thread matters more than the thread count.
The price is an indication of the quality you can expect from Sferra. Take an example of the Celeste Linens Queen Flat Sheet. The sheet is made of pure Egyptian cotton and has a 406 thread count. While it is machine washable, its chamois-like softness might fool you into thinking it's a hand-wash sheet. A single sheet sets you back $254 in stores.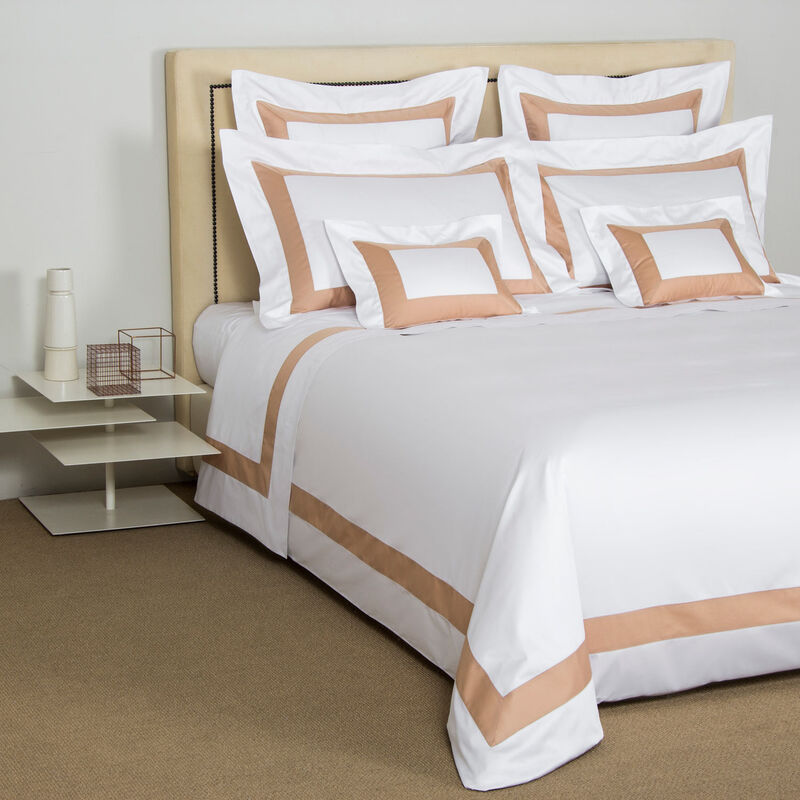 With over 150 years in the bedding industry, you nothing short of loyalty beddings from Frette. Google seems to like Frette as a luxury beddings maker because it returns Frette in the top results when you search "luxury sheets." The Frete Bicolore Sheets retail at $1, 295 for the king size set, a price that sees many view the sheets as an heirloom or investment.
The Bicolore sheets are worth the money, though. The sheets have deep pockets which are great for a thick mattress.
Libeco Home
You might think linen beddings are a new trend, but Libeco Home has been making linen beddings for the last 150 years.
The company's Santiago line is uniquely exquisite if you are looking to sleep like loyalty. It will set you back $235 but the flat sheet's natural hue with a 350 pure cotton thread count.