Technology is taking over normal, routine practices, as evidenced by the creation of the MODOBAG, "the world's first motorized, smart and connected carry-on that gets savvy travelers, tech enthusiasts and urban day-trippers to their destination up to three times faster than walking."
Learn more about the hottest thing in tech, the MODOBAG!
Kevin O'Donnell, a Chicago businessman and founder of MODOBAG, began working full-time on this project two years ago, when the idea of a motorized carry-on came to him while lugging a traditional suitcase through the airport.
Rather than pulling a suitcase between the terminal and food court and everywhere in between, the MODOBAG grants travelers the ability to reach speeds up to 8 mph thanks to an electric motor. The bag is small enough to be carried on almost any airline.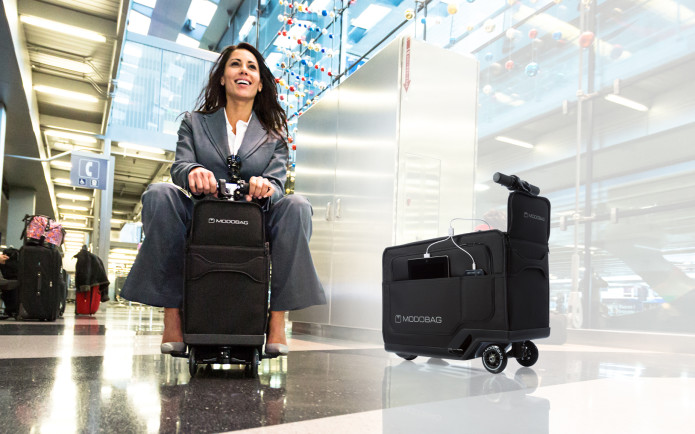 But O'Donnell envisions that the bag will have purpose beyond just airport travel. He recommends individuals ride it to the train or around conferences. O'Donnell, in fact, regularly uses his MODOBAG to run errands by riding in Chicago bike lanes.
"We're not trying to make anyone lazy," said O'Donnell. "It's about life efficiency."
MODOBAG's battery power is less than 100 watts per hour, which is under the Federal Aviation Administration's limit, thus permitting travelers to take the bag on planes. The bag can charge up to 80% in 15 minutes, as reported by the company. Additionally, the bag has outlets to allow riders to charge other gadgets, such as phones, tablets, and laptops.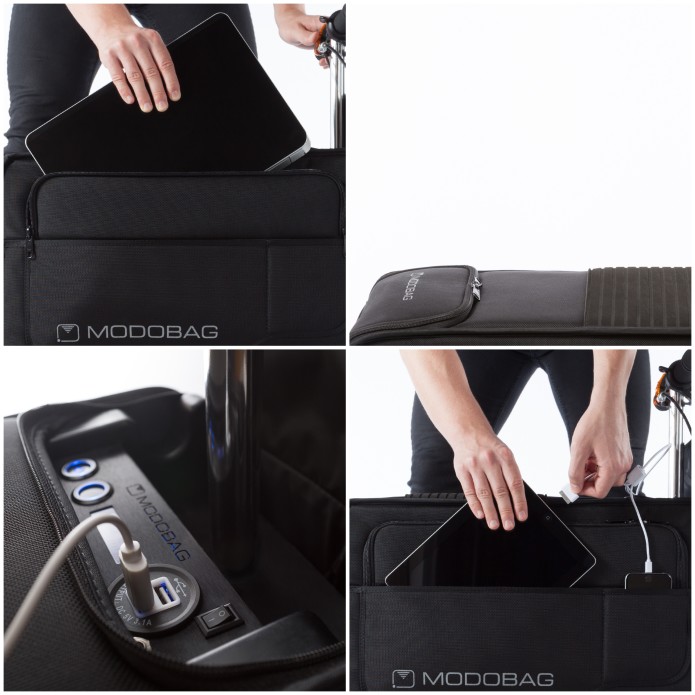 The bag has a memory foam seat that is strong enough to carry a person of 260 pounds. Riders control the bag with a throttle and handbrake.
MODOBAGs are available for sale for about $1,000 during an Indiegogo campaign. The bags will start shipping to customers in January 2017.
What do you think of the MODOBAG? Do you think it's ingenious or a waste of money? Let us know below!