Allow me to present to you, the world's lightest and thinnest Smart Watch on the market, introducing the Pebble Time Round Smart Watch.
At a mere 7.5mm thin and only 28 grams in weight, move over Apple Watch.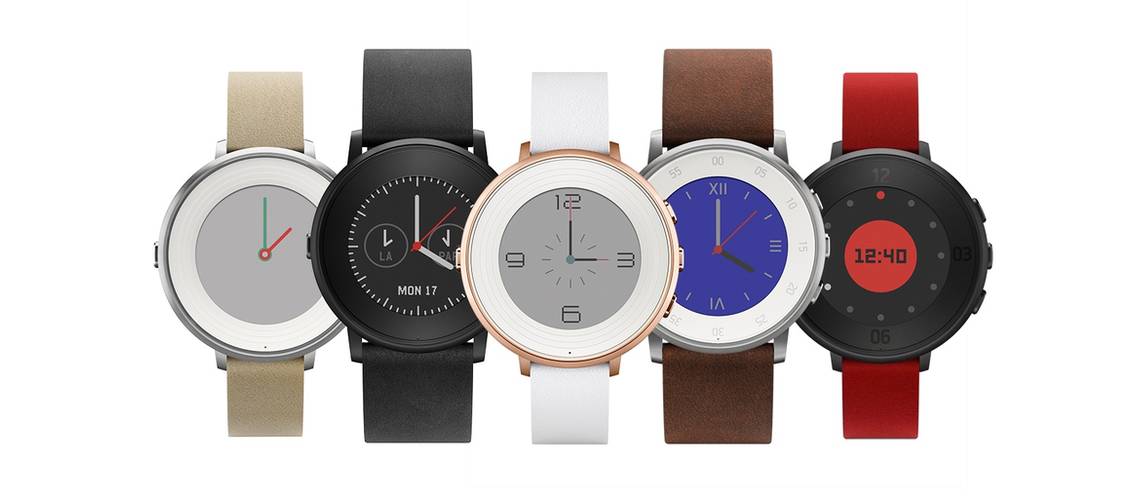 Are you in the market for a new watch? Why not a look into a smart watch? With the holidays approaching, a smart watch would make a cool gift for just about anyone who has a phone and is also interested in what time it is, which is well, pretty much everyone.
I mean really, with a Smart Watch, think about everything you can do with just the flick of a wrist. The Pebble Time Round Smart Watch is always on and comes equipped with an easy to read screen, and when I say easy to read, I mean even bright enough to be read outside in the daylight. Let's discuss some of the Pebble Time Round Smart Watch features.
I've decided to break it down into three categories that I feel emphasize the "coolness" and "modern-ness" of the watch, and they are: notifications, battery, and personalization.
First up, Notifications:
Timeline calendar alerts
Ability to check incoming calls and texts
App Notifications – check out what this customer thinks of her watch notifications
"I like getting notifications on my wrist, and I miss fewer calls and appointments now. It is also much less distracting than the phone; the phone inevitably leads me off on tangents with all that it wants to show and tell me."
Silent alarm settings
Splash resistant body
Ability to stay organized with the Timeline Update:
"Pressing the Up button will take you into the past, where you can view recent appointments or events. Pressing Down will take you to the present first, where you can see any meetings you may have coming up. Another press Down, and you will be taken into the future, with upcoming events to help plan for tomorrow."
Next we have, Personalization:
Downloadable watch faces and apps for personalization
14MM Quick- change bands, available in a variety of colors to mix and match with your style.
Ability to add apps that suite you
Did I mention the Pebble Time Round Smart Watch is comfortable and looks like a normal watch? Talk about having your cake and eating it too.
Lastly, let's take a look at the battery on this bad boy, unlike any of it's predecessors, this Smart watch battery lasts for days that's right, days, not hours.
Battery:
Battery power lasts for up to 2 days straight
Recharge period is quick and efficient
Allows users to gain 1 day of power in only 15 minutes of charging
Can I play music from my Pebble Time Round Smart Watch too? Why certainly! Don't even bother reaching for your phone, there is no longer a need.
The watch is available on Amazon.com, as well as Best Buy and other technology retailers. The Pebble Time Round Smart Watch can be purchased for approximately $249.99, and is compatible with Apple and Android devices. The makers of the watch call it an easy to use "time-saving device," no pun intended I'm assuming, it is a watch after all.
That's all for now! Happy holiday shopping to all of my favorite modern consumers out there, and be sure to keep this gift idea at the top of your list!
Comment Below!