The Balcony BBQ Is The New Way Of Urban Cooking
When you live in the city your space is limited, we get that. Which means you most likely won't have a garden either, which then again probably means you don't get to barbecue very often in the summer.
What if I told you things are about to change? Many brands are acknowledging the limited space issue in urban areas and are trying to come up with inventive
All you need to enjoy a yummy BBQ on your (small?) balcony when the weather allows you, is a wall or balcony to attach to The Balcony BBQ. It's big enough to cook a few sausages, chicken wings or whatever you like!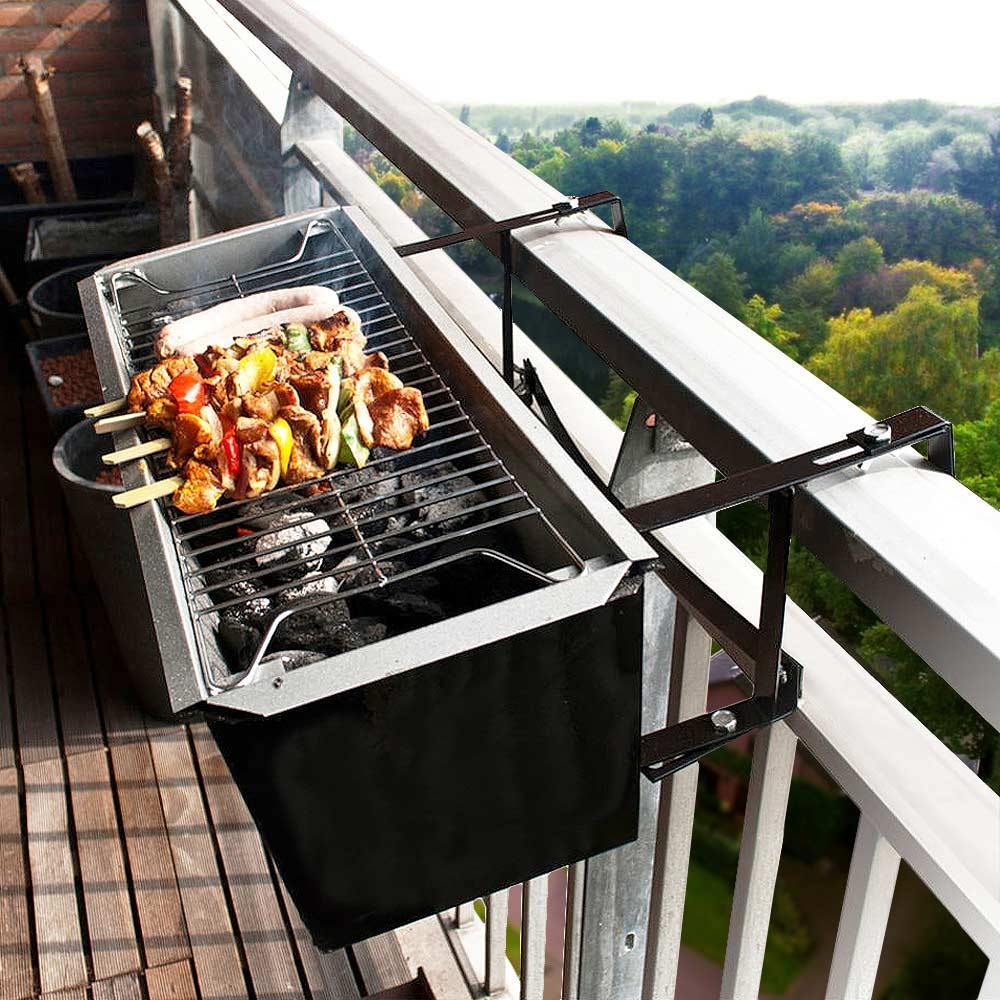 The Balcony BBQ is portable, so you won't have to be home to bbq, you can even do it in the park or at a friend's house and take it with you! And in colder and rainy times, you can just transform The Balcony BBQ into a plant container (be sure to clean it out very thoroughly before using it to cook again…).
Sounds like something you want? Click here for more information or to order for $99.59.