Most Useful Cooking Gadgets on Amazon.com
Cooking a great meal is an art and therefore should be accompanied by tools that make the art take great form. While there are numerous cooking gadgets ranging from the most basic to the highly specialized and sophisticated types, there are gadgets that are really a must have due to their usefulness in the kitchen. These gadgets can be manual or electric, cutting or measuring tools and basic or sophisticated alike. The most useful cooking gadgets on Amazon.com are listed below to make cooking time a breeze.
Whether you are whipping up creamy soup or making some vegetable juices, the food processor is a great companion to any budding chef with an inclination towards healthy foods and mixes, chops, slices, grates, and shreds a lot. There are numerous such processors land choosing a suitable one that is budget friendly as well is an art in itself! The Hamilton Beach 8-cup Food Processor is a great processor going at $29.97 and can be found here.
Used to line your pans and ensure your precious pastries do not stick to their pans, baking sheets are useful in the kitchen. They make it easier to clean up after a session of baking and also provide a great surface to knead and roll away at your dough. Silpat baking sheets bought here are great to baking lovers.
Perhaps one of the underrated kitchen gadgets, corkscrews make opening wine bottles. The Rabbit Original Lever Corkscrew does this while at the same time combining a foil cutter making it easy to handle and wield. Buy one at Amazon.
Slow cookers are great must-haves when cooking healthy soups, stews, sauces and braises. They can also cook grains and rice transforming your kitchen meals due to the more moisture retained and thoroughness of the meal. The Cuisinart 6.5 Quart Digital Slow Cooker is a great purchase as it has a programmable timer with a variety of settings and can hold more stew with guests over. Besides, cleaning up becomes a breeze due to the dishwasher-safe bowl. It can be found at Amazon.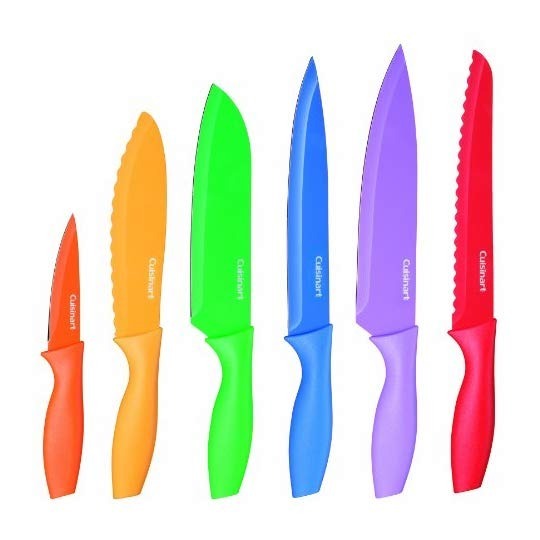 A knife set consists of a variety of knives such as chef knife, slicing knife, bread knife, utility and a paring knife among others is a basic cooking gadget that is extremely useful. Buy the Cuisinart Advantage 12-Piece Knife Set, Bright at Amazon.com

In the same breath having a knife sharpener helps you out whenever one of your knives gets blunt. Blunt knives not only make cutting up ingredients and meals difficult but also, can make you more susceptible to knife injuries. Adding the KitchenIQ 50009 Edge Grip 2 Stage Knife Sharpener helps you keep your knives sharp for optimal performance. Buy the sharpener at Amazon.com